What is Zazzle?
Of the many ways to earn online, Zazzle has been one of those unexpected gifts.  Even though I have not touched my Zazzle account in at least 6 months, I consistently make 1 to 3 sales each week.  I really need to make some time to update my account and throw a few more creations on there!
Zazzle is basically a Print on Demand (POD) company.  You select items you want such as an iPhone case, or a Tshirt or business cards, even custom postage stamps!  You can select from literally thousands of designs on thousands of items, customize them further with your name or whatever.  Or you can select any product and customize it from scratch with your own photos and designs.
How To Make Money With Zazzle
There are two main ways that I make money with Zazzle.
The first way is to promote other people's products for a 15% affiliate commission.
The second is to put your own products in the Zazzle marketplace at whatever royalty percentage you choose. I set all my designs at 15%
How To Make Money With Zazzle As An Affiliate
This is quite straightforward. You can simply find products on Zazzle and share links on Facebook, Pinterest, Twitter that have your affiliate link in them.
If you have a Facebook page with followers, you can promote for various events and holidays.  For example, Valentine's Day is coming.  On my Facebook Page Fraser Valley Gifts and Souvenirs, I will be promoting various Valentine's cards and items from the marketplace.  15% commission is not bad, much better than Amazon products!
Another way that I promote Zazzle is on my various blogs and sites.  In fact, this is a good way to kill 2 birds with one stone.  If you need just the right image for a blog post, why not find an image on Zazzle and then use that as your image with your affiliate link attached to it.  This way you have a free image for your blog, and if someone likes that image, they can click on it and purchase the item.  You can see an example of how I did that by scrolling down to the bottom of this post on my Sherlock blog.
How to Make Money With Zazzle Using Your Own Images
This is where I make the most money!  And I am not a great photographer, I do not know Photoshop, I have no special skills at all.  But I do know how to crop my photos that I take of my garden!  And I also know how to find public domain images.
Now, I did have to devote some time to watching tutorials to figure out how to create products.  But now I have several Zazzle stores with a wide variety of products, and those products sell! Youtube is your friend in this matter!
This is passive income, because I created them once and now they are in the Zazzle marketplace.  When they sell I do nothing but wait for the money because Zazzle handles everything else for you!
My best sellers are postcards.  So if you have been travelling and take photos, consider putting them up on Zazzle and selling them!
Here is my top selling postcard: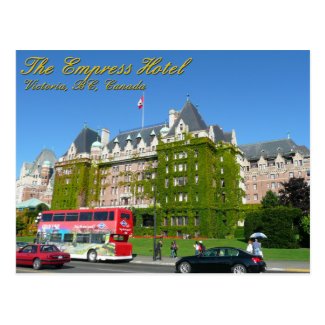 Empress Hotel Postcards
by
FraserValleyGifts
Browse for more
postcards
from zazzle.com.
Here is my top selling clock (using a public domain photo!)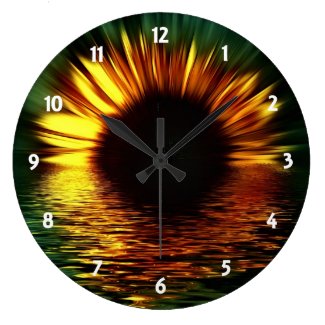 Sunset Flower Clocks
by
AnitasGarden
View more Sunset Wall Clocks at
zazzle.com
A few things to know about making money with Zazzle
Zazzle pays out when you reach $50.  I get mine by Paypal.
You can choose your commission!  I have mine all set to 15% so that my prices remain competitive.  But if you have some really unique design, you can get away with 25% commission.
There is a 45 day referral cookie.
Volume bonus starts at $100
Less than 1% return rate
Zazzle can be very addictive!
Zazzle provides us with yet another way to earn money from home.  And it is also a lot of fun!  Be sure to tell your friends about Zazzle because so often when I mention it, people look puzzled and say What is Zazzle ?  But once I explain it to them and send them my Zazzle link (with referral code of course) they become addicted!
Click the banner below to start making money with Zazzle.  It is absolutely free!
Happy Zazzling to you!
Related posts: